Be anxious for nothing, but in everything by prayer and supplication with
thanksgiving let your requests be made known to God.
(Philippians 4:6)
Answer me when I call, O God of my righteousness!
You have relieved me in my distress; Be gracious to me and hear my prayer. Psalm 4:1
---
Hear, O Israel: The LORD our God, the LORD is one. (Deut. 6:4)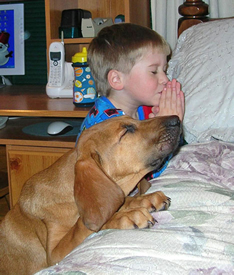 Its never too early to teach a child to pray.
---
Miscellaneous:
Again I say to you, that if two of you agree on earth about anything that they may ask, it shall be done for them by My Father who is in heaven. "For where two or three have gathered together in My name, I am there in their midst. (Matthew 18:19-20)
---
Acknowledgments:
Too Busy to Pray image from Google Images - Referenced back to http://seasonsoflifeministries.org/tag/uncategorized/
Power of Prayer image from Google Images - referenced back to http://www.sthelenscrosby.org.uk/?page_id=150

About Us
-
Contact Us
-
Support Us
- JewishRoots.Net - All Rights Reserved.