Duel Covenant Theology - A False Doctrine:

The thinking behind this false doctrine is that the Jewish people have the Old Covenant and the rest of the world has the New Covenant. Therefore, a Jewish person can get to heaven by following the commandments of the Old Testament only, and does not have to believe in Jesus or the New Testament. In other words...only Gentiles need Jesus.

Support for this false doctrine:

Opinion of Pope John Paul II

On November 17, 1980, Pope John Paul II delivered a speech to the Jews of Berlin in which he discussed his views of Catholic-Jewish relations. In it, John Paul II asserted that God's Old Covenant with the Jewish people was never revoked...this put John Paul II's stance at odds with that of many Christian denominations...(1)

Other Christian leaders such as John Hagee have been accused of supporting this position.(2)
---
What The Word Of God Teaches.
Jeremiah clearly says that someday there will be a New Covenant: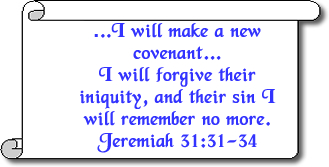 Many Jewish people are unaware that God promised someday He would replace the Old Covenant with a New Covenant. Jeremiah 31:31-34 is where the promise can be found. Two good sources from inside JewishRoots.Net for learning about this covenant include The Promise Of A New Covenant and A Closer Look At The New Covenant.
Jesus clearly brought His message to Israel.
He answered, "I was sent only to the lost sheep of Israel." (Matthew 15:24)
Jesus clearly said He was the only way.
Jesus said to him, "I am the way, and the truth, and the life; no one comes to the Father but through Me. (John 14:6)
Jesus clearly says the Gospel can save both Jews and Greek (Gentiles).
For I am not ashamed of the gospel, for it is the power of God for salvation to everyone who believes, to the Jew first and also to the Greek. (Romans 1:16)
He who believes in the Son has everlasting life; and he who does not believe the Son shall not see life, but the wrath of God abides on him (John 3:36).
The "World" Consists Of Both Jews And Non Jews: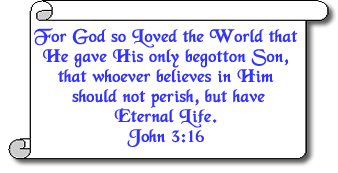 ---
Miscellaneous:
The sad fact is that there are those who "love the Jews to death" -- literally. In their zeal to be popular with the Jewish community and in not wanting to "offend" Jews, they do not want to tell them the truth about eternal life. A small band of these people are "Christian Zionists"; however, most in that movement, including this ministry, (Olive Tree Ministries and JewishRoots.Net) profoundly reject the "Dual Covenant Theology." We love the Jews enough to witness and risk "offending them" so that we might love them into Heaven.(3)
Great sound bites that expose the false doctrine of duel covenant theology include:
Jan Markel - http://www.youtube.com/watch?v=71VowljPLU4#t=122
Other Articles of Interest Include:
---
Acknowledgments:
1). http://en.wikipedia.org/wiki/Dual-covenant_theology#Criticism_of_Dual-Covenant_Theology quoting from Darcy O'Brien, The Hidden Pope: The Untold Story of a Lifelong Friendship That Is Changing the Relationship between Catholics and Jews, p. 315-317, Daybreak Books (1998), ISBN 0-87596-478-8
2). http://www.nowtheendbegins.com/pages/deception/john-hagee-and-dual-covenant-theology.htm
Israel My Glory a Ministry (publication) of the Friends of Israel Gospel Ministries, Inc. January/February 2014 pp.22-23 by Thomas C. Simcox.
3). http://archive.constantcontact.com/fs019/1101818841456/archive/1102298128408.html
Olive Tree Ministries P.O. Box 1452 Maple Grove MN 55311 Tel: 763-559-4444

About Us
-
Contact Us
-
Support Us
- JewishRoots.Net - All Rights Reserved.